Take a closer look at the most advanced garden kitchen. The finest craftsmanship and the most advanced cutting-edge technology have come together to make the best outdoor kitchen ever created.
You will enjoy yourself as a true professional chef thanks to the stunning design and outstanding professional features of the highest level.
Throne collection represents contemporary design at its finest, with an emphasis on perfection in even the smallest details. 
This impressive outdoor sofa seamlessly blends sophisticated lines with top of the line finishes to produce a one-of-a-kind work of art. The ergonomic layout and deluxe materials beckon you to indulge in a haven of tranquility.
Discover the Valhalla collection, a fusion of function and emotion, where pure emotions are embodied. This unique sofa set is meticulously crafted by hand, ensuring flawless finishes.
With carefully chosen fabric, the Valhalla collection transforms any indoor or outdoor space into an exclusive and vibrant environment, inviting relaxation and comfort like never before. Elevate your home's aesthetic with this iconic and beautiful collection.
Unmatched Design.
Incredible Power
Every inch of the stunning Kauai outside kitchen radiates excellence. No matter the weather, it will always remain brand new thanks to the use of the best and most durable materials available in today's market.
Each meal will be a one-of-a-kind experience, with tastes intensifying by the most pioneering outdoor cooking methods available.
High End Outside Kitchens
From the first minute, you will fell a true firepower, and yes, you've found what you were looking for. A customizable yet extremely practical garden kitchens.
You will make each one of your dishes a success, exactly like a Michelin Star restaurant owner.
With the amazing scent and flavor of traditional barbecue, cook that exquisite burger or that tender steak, creating the best moments of your life with your family and friends.
Discover FESFOC
Outdoor Planters
These magnificent modern planters will help you relax and enjoy the most exquisite design in your chill zone. Create a flower paradise on your patio to provide your plants with the finest possible living space.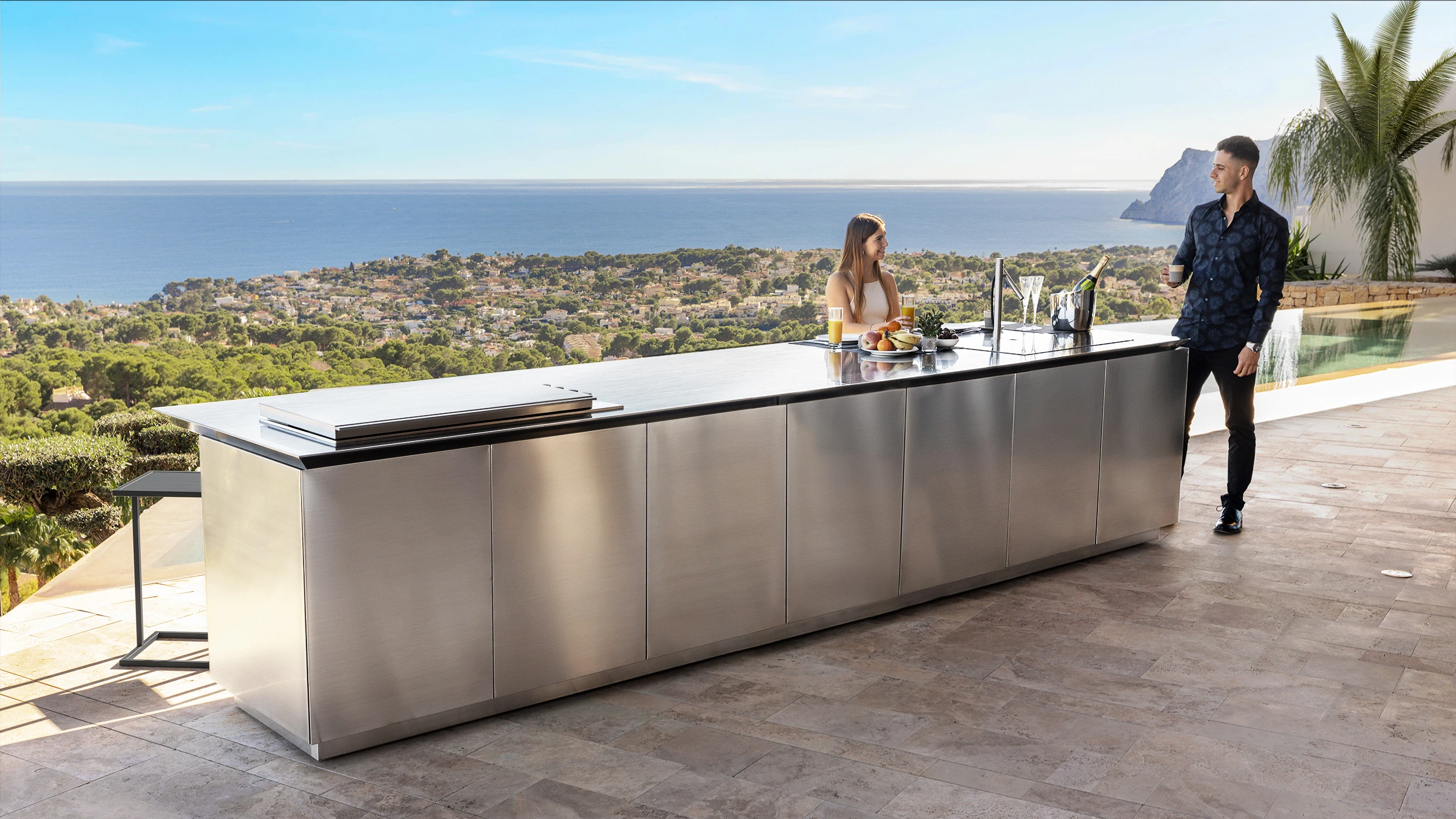 Looking for garden kitchen ideas? Discover the ultimate guide to the best outdoor grills, where we have broadly listed everything that you need to know…
More information »