Outdoor Kitchen Design
Krakatoa: Grill like a PRO
The Krakatoa outdoor kitchen design has turned design standards upside down with its beautifully curated lines, meticulously developed by Fesfoc master craftsmen.
Available to stand in your own outdoor space, this garden kitchen design was created to become the epicenter of attention due to its unique barbeque design while providing the best gastronomic experiences
Garden Kitchen Design
Top Tier Alfresco Kitchen
Regardless its environment, the Krakatoa will blend seamlessly together with its minimalistic yet modern finished lines always providing luxury and elegance where stands.
Where modern art combines with an outdoor kitchen design, the Krakatoa represents luxury and exclusivity on its purest form.
Allowing you to make the most out of its barbeque design, you will now enjoy the greatest pleasures of life with delicious dishes alongside the authentic barbeque flavor.
Outdoor Kitchens Designs
Elegance at Every Corner
Thanks to Fesfoc master craftsmen meticulous techniques together with our engineering team, the Krakatoa outdoor kitchen design has beautiful and luxurious finishes, making it a modern yet time-less masterpiece.
Become a professional chef cooking outdoors and enjoy the delicious gourmet plates you will grill with the Krakatoa garden kitchen design while enjoying the authentic taste of the magnificent barbeque flavor.
Where a masterpiece of pure art and design combine with practicality and functionality, the Krakatoa was born to stand beautifully at your garden while providing maximum performance from the start with its impressive heat output.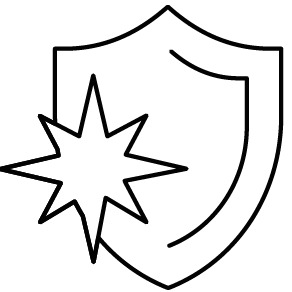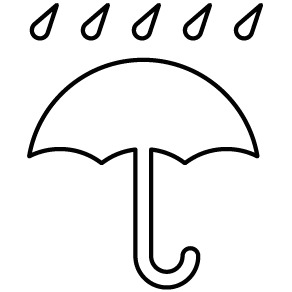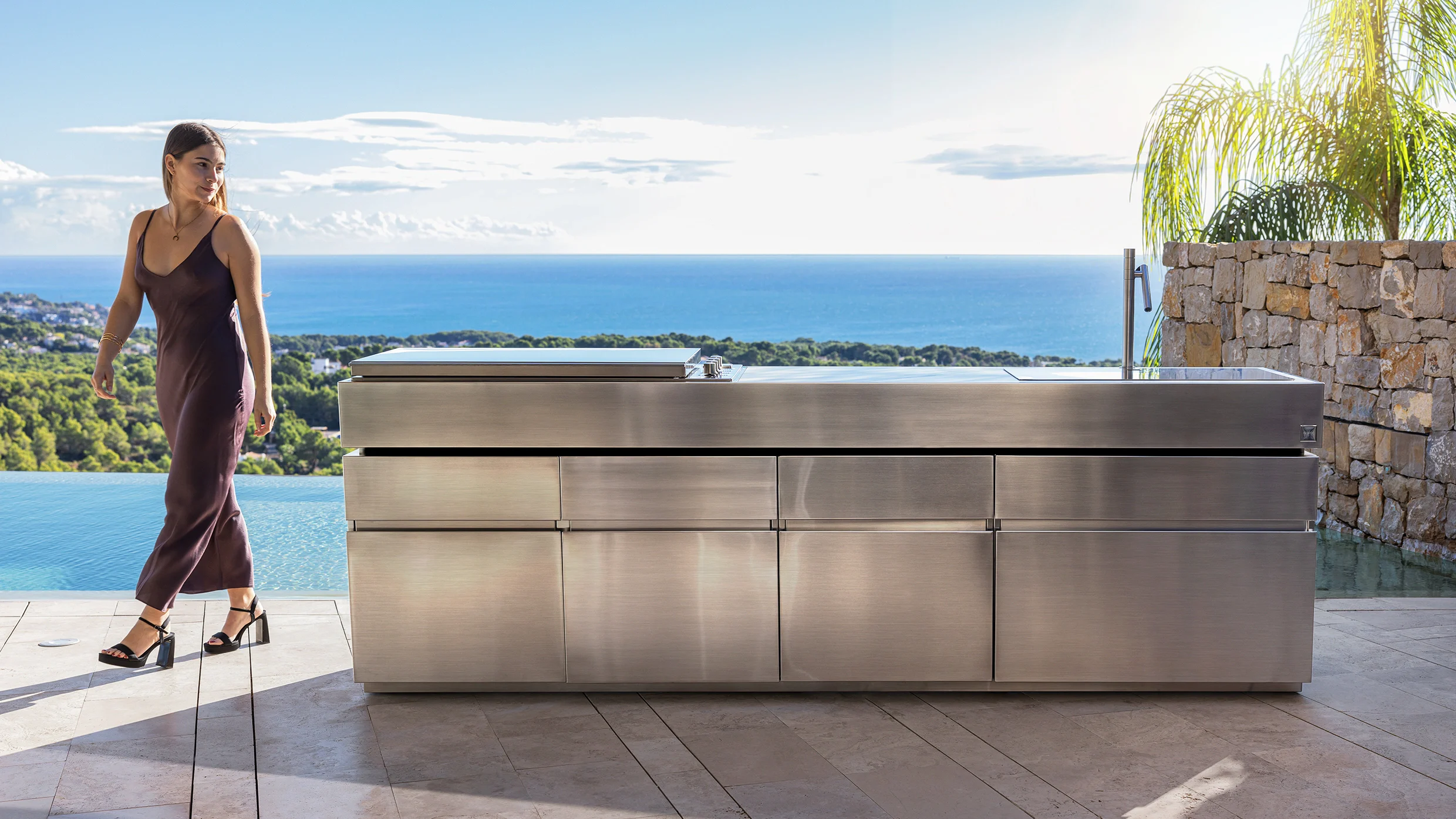 Outdoor Kitchens Design
Meticulously Designed
Fesfoc master craftsmen have selected the most exclusive materials such as marine grade AISI 316 stainless steel to create the highest-quality exterior kitchen design, ensuring its resistance regardless any weather condition or harsh climate.
Our engineering team have used the latest technology and most advanced development to create the stunning stainless steel finishes the Krakatoa has with its impressive barbeque, surpassing both quality and design standards.
Resulting to be the best outdoor kitchens designs alongside a powerful barbeque, Krakatoa will nourish you with the greatest gastronomic performances.
Exterior Kitchen Design
Take a Step into the Future
With a step closer to perfection, the Krakatoa garden kitchen designed by Fesfoc engineering team is an authentic artistic piece. With a majestic 360-degree buoyancy effect, this outdoor kitchen design will furnish your outdoor spaces in an elegant and luxurious way.
An optimum temperature is fundamental for a perfectly cooked dish; therefore, the Krakatoa offers a professional gas grill that provides incredible firepower while having full control over its heat output.
Exclusivity is a synonym of this outside kitchen design which has been designed thoroughly with the most detailed finishes to ensure the highest performances.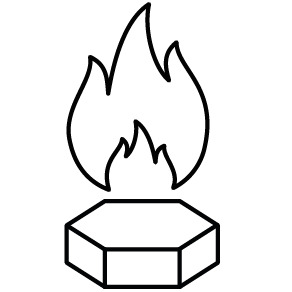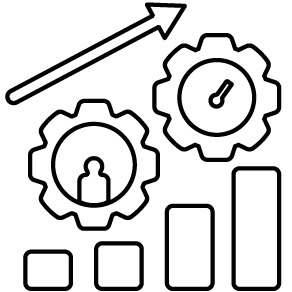 Outside Kitchen Design
Extreme Performance
The Krakatoa outdoor kitchen designs also integrates 4 gas grill burners made of rigid stainless steel alongside an incredible combustion system that while providing maximum heat output, it supplies the highest performances.
The gas grills partly incorporate a Teppanyaki flat plate surface to ensure a better and more extended cooking performance. 
Due to Fesfoc engineers' latest technology usage, the Krakatoa station also has an incredible electronic and automatic ignition system that provides a precise flame regulation for an optimum temperature with professional controls made of solid stainless steel.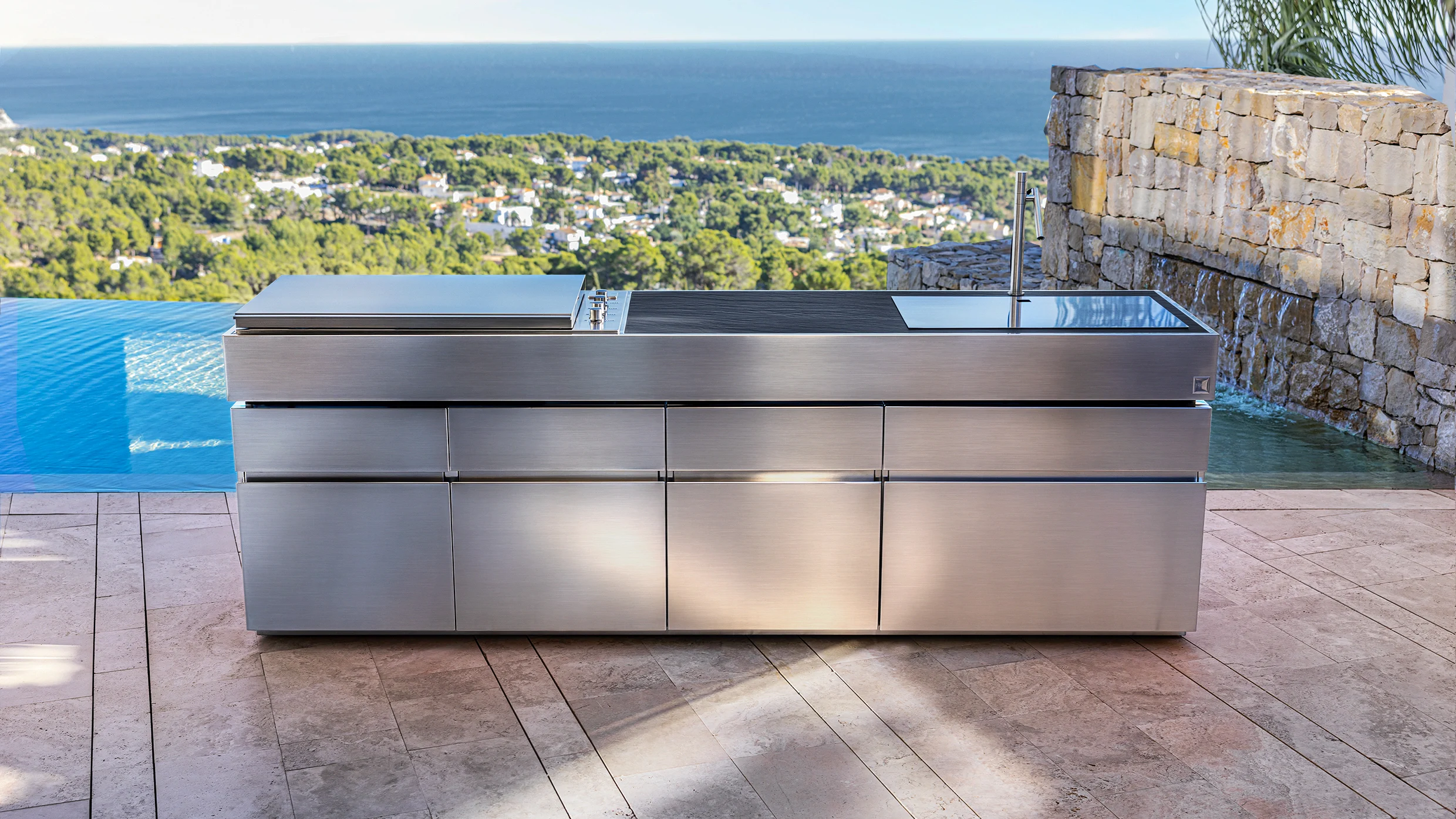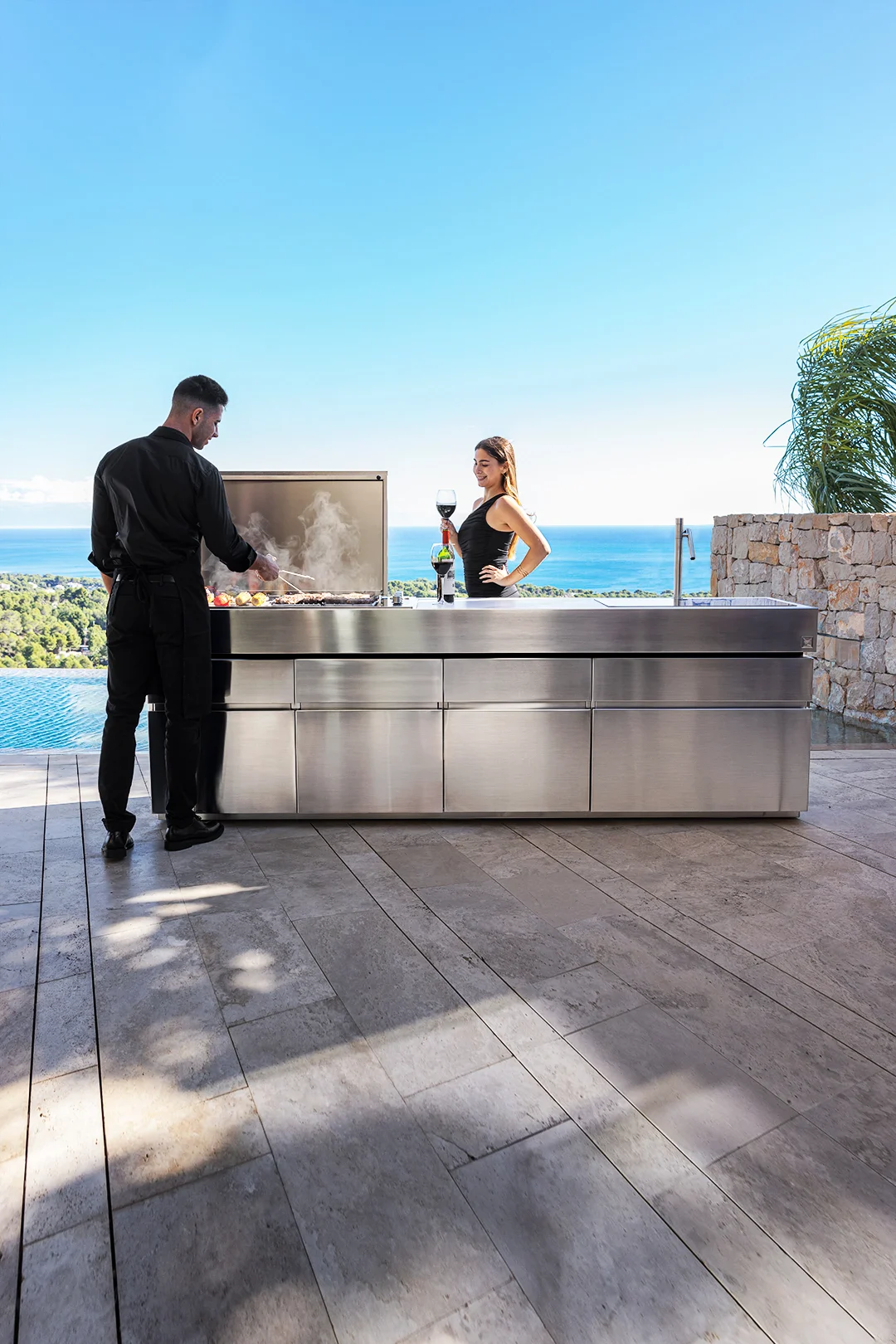 Outdoor Kitchen Design
Become an Authentic Chef
Cut, marinate and prepare your dishes in this outdoor kitchen design with a spacious and large worktop, where its countertop will now become your sanctuary to prepare the most delicious gourmet of traditional cuisine effortlessly.
Manufactured with the highest and most exclusive materials, the Krakatoa outdoor kitchen designs offers premium quality ensuring that your outdoor kitchens will remain as new as the first day regardless the number of dishes its prepared.
Maintenance will be distinctively reduced with the stunning intense black granite worktop incorporated on this modern outdoor kitchen countertop while providing a beautiful look thanks to its polished finish.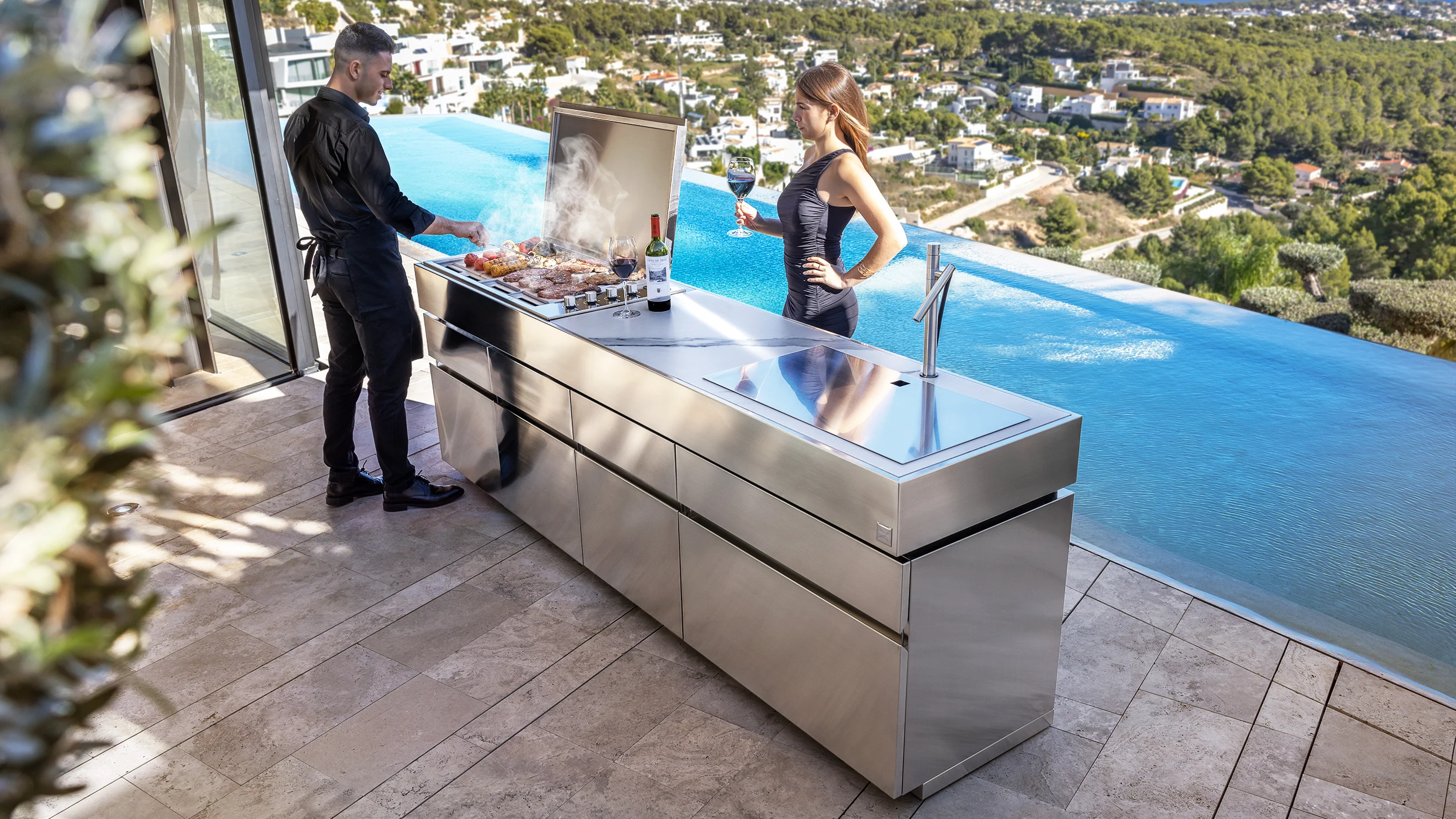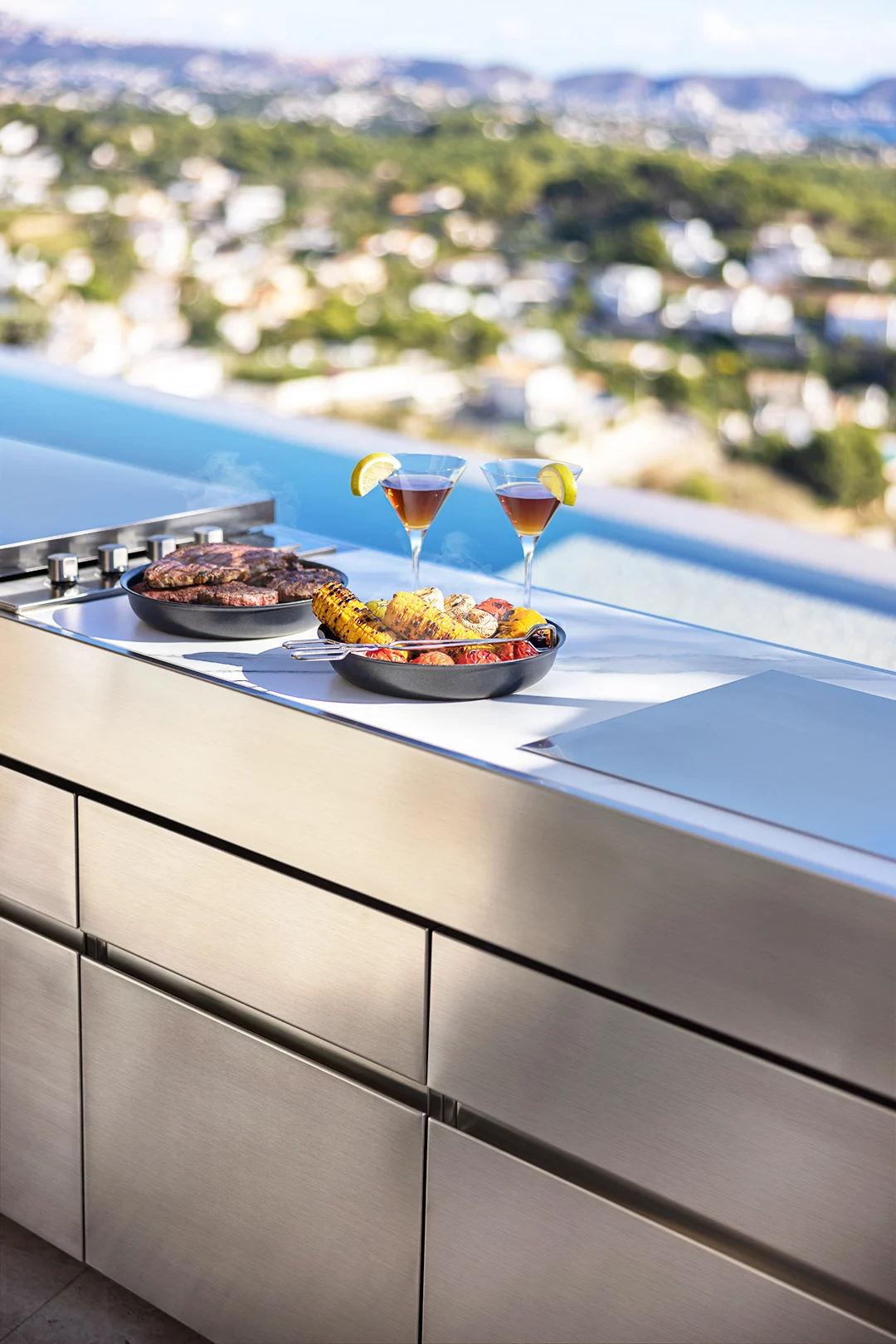 Garden Kitchen Design
Luxurious Craftsmanship
The outdoor kitchen design Krakatoa represents quality and luxury in all forms, furthermore, customize your kitchen, extend your countertop with different materials available for the dream worktop you've always had.
Match your outdoor kitchen station perfectly to your outdoor environment selecting from a broad range of possibilities, from materials to different color finishes.
Check out available materials and finishes clicking the link below!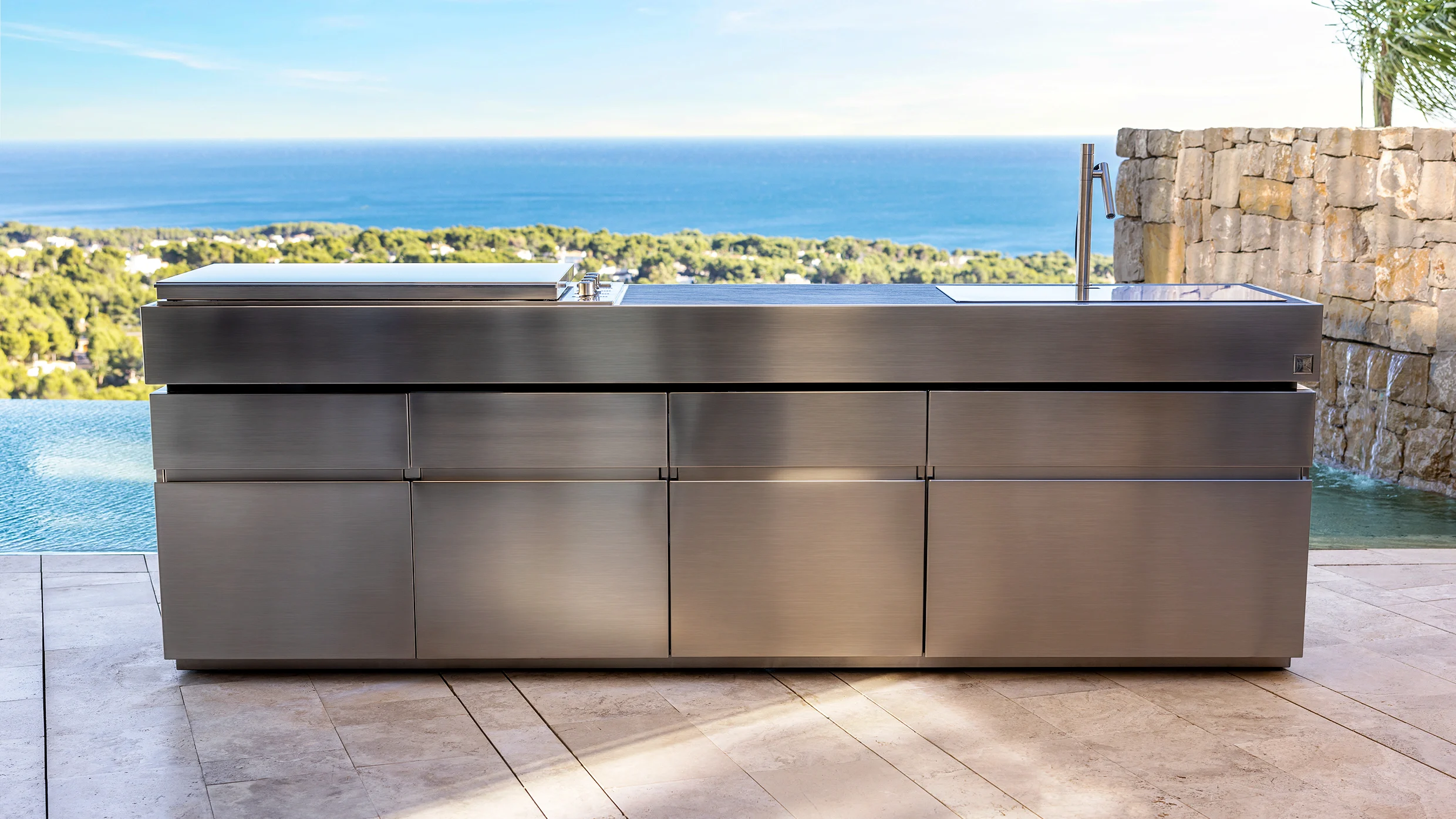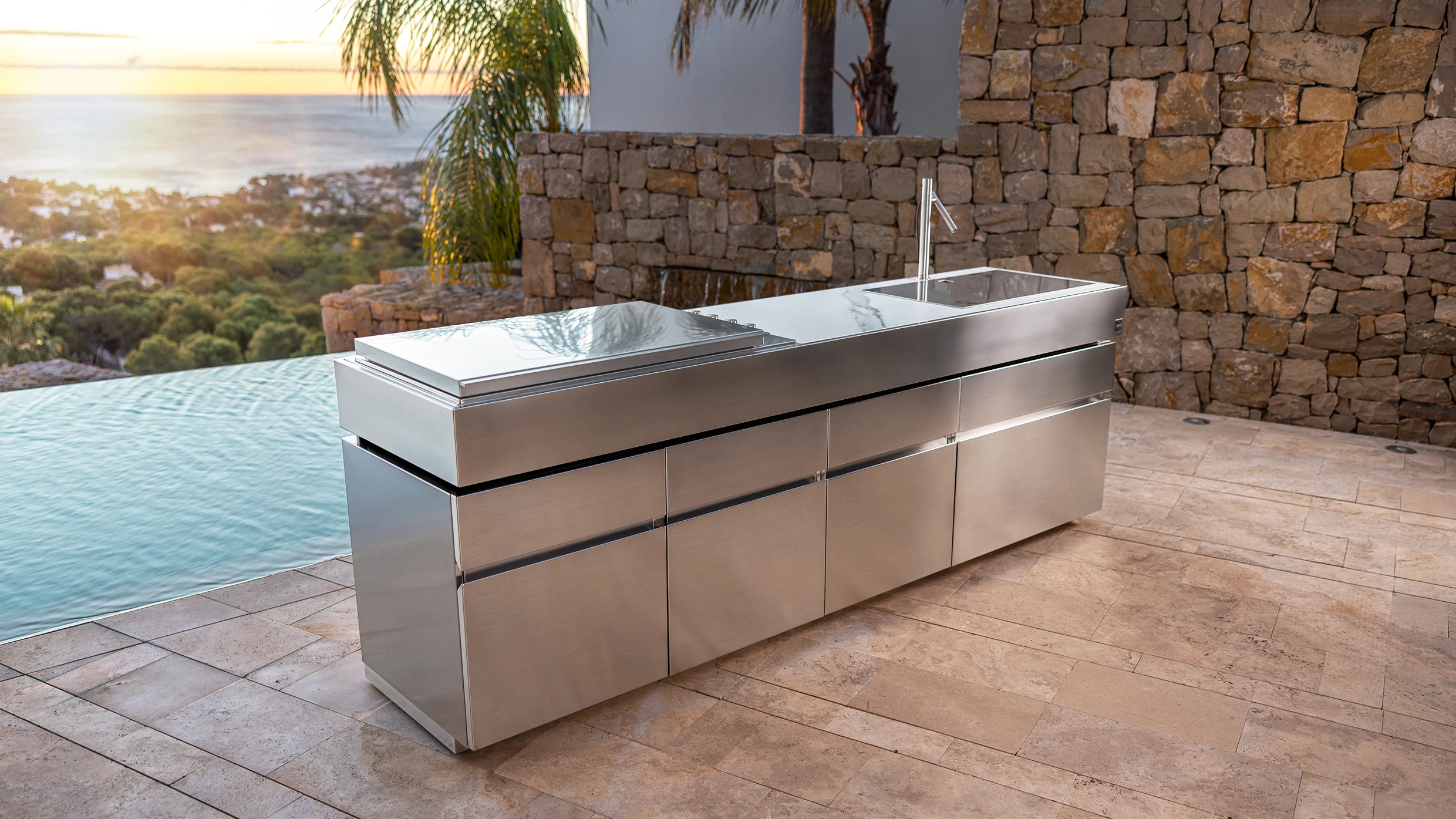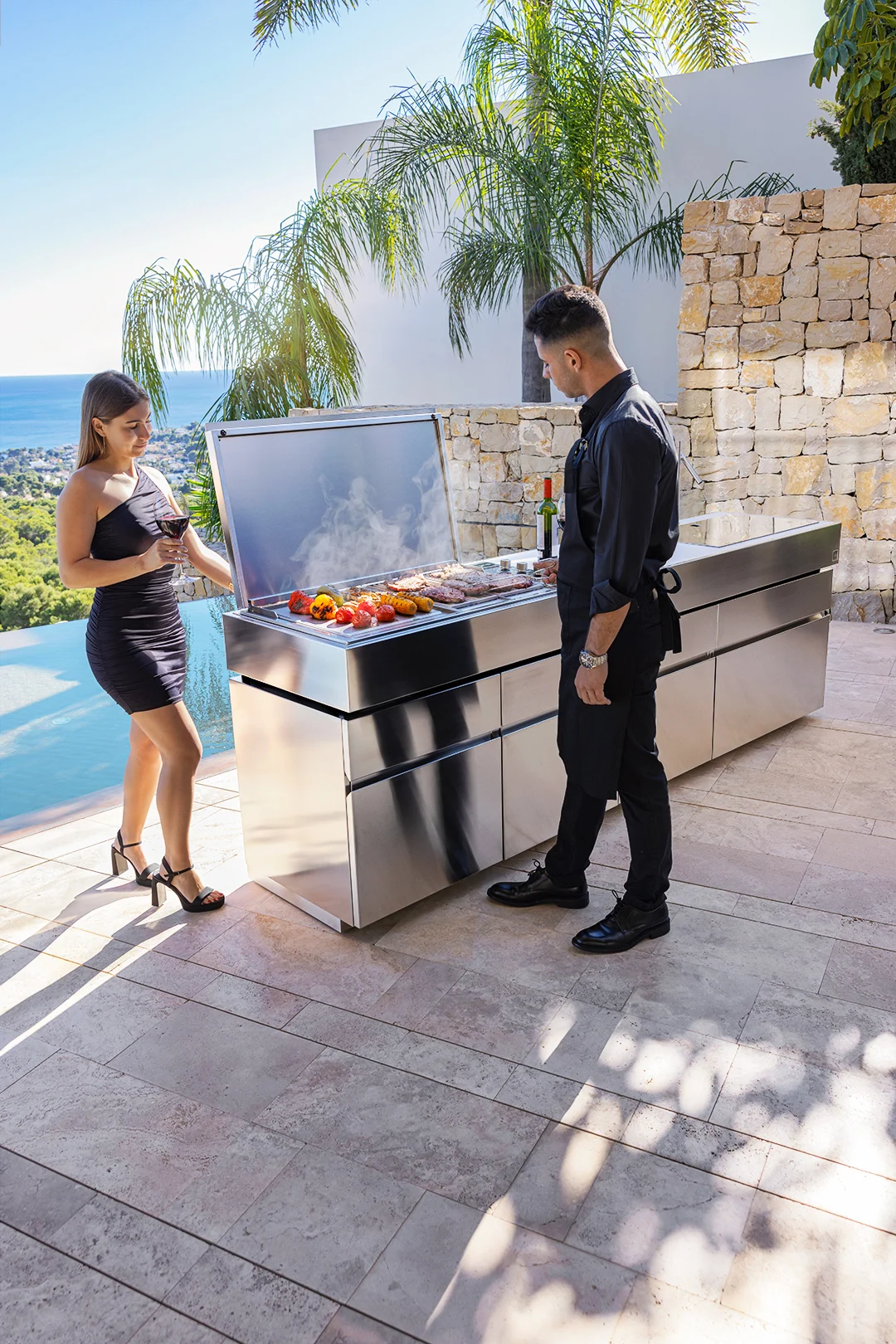 Outdoor Kitchens Designs
Undefeatable Performance
If you're seeking for the perfect contemporary outdoor kitchen design, the luxurious and modern Krakatoa is everything you're looking for.
Customize your outdoor kitchen design to the maximum to amend it to your professional needs with our wide range of possibilities to choose from, creating your dream outdoor kitchen for you to enjoy cooking the most delicious dishes with the authentic taste of traditional grill cuisine.
For an even better culinary experience, add a professional faucet and a large format sink with different sizes available, made of solid stainless steel to keep your worktop space as practical as possible. Ready to have your own outdoor kitchen with sink and refrigerator?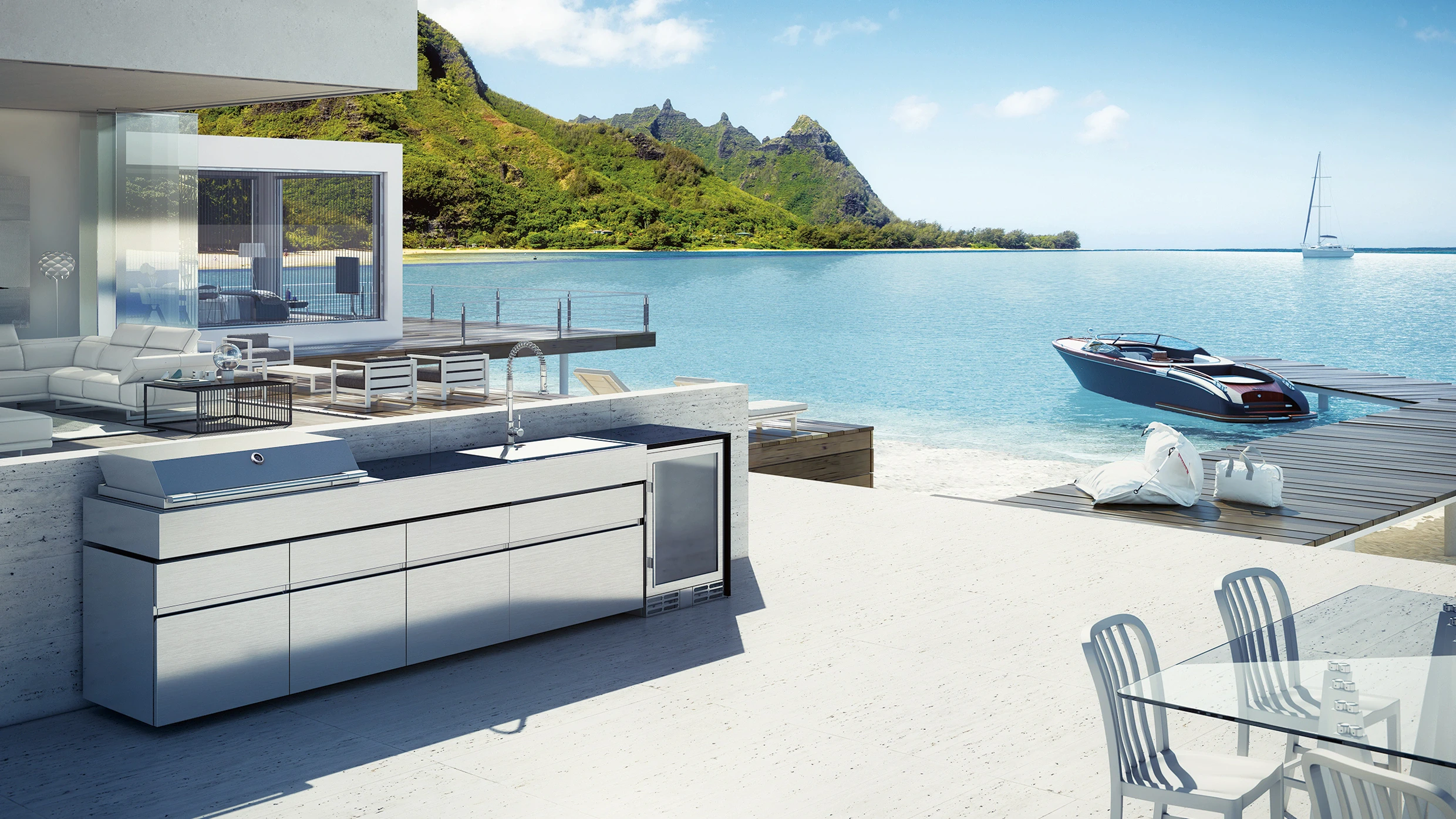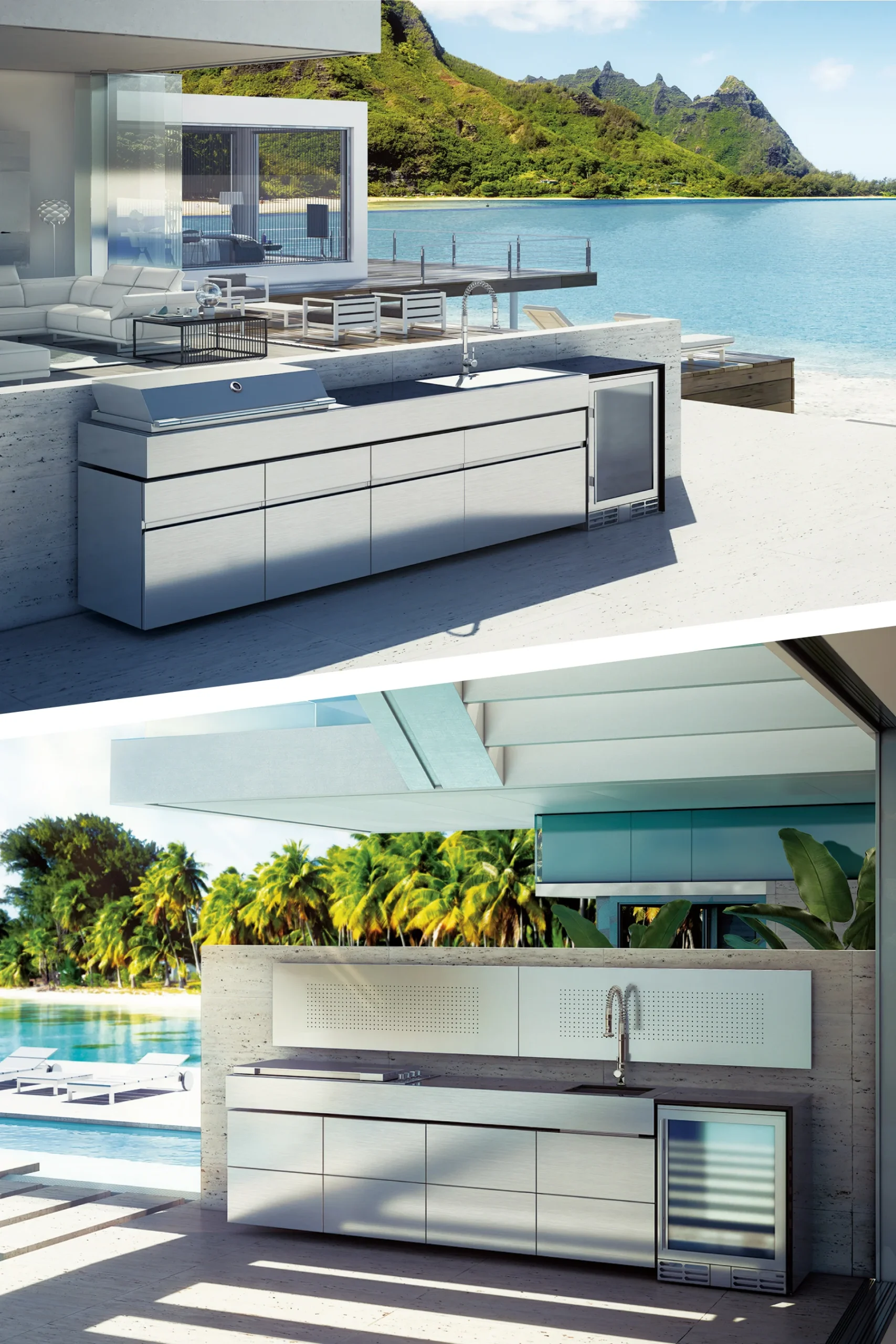 Outdoor Kitchens Design
Exceptionally Unique
Always keep your outdoor kitchen design organized and your kitchenware ready to go with our range of luxurious cabinetry made of stainless steel to ensure safety while blending perfectly with the Krakatoa modern kitchen design.
Our BCN cabinetry collection will blow your mind with its impressive design made of marine grade AISI 316 stainless steel and great functionality to maintain your utensils safe and sound, whilst staying as new as ever.
Available in three different ranges; 23.6, 35.4 and 47.2 inches, choose the perfect one that adjusts to your needs, also possible with doors with shelves or fully extracted drawers together with soft closures to ensure the maximum and best performance.