Outdoor Kitchen with Bbq
Kauai Premium: 
Design on its Purest Form
If you're seeking for the best outdoor kitchen with bbq to become an authentic chef alongside the most advanced Gas Grill, our Fesfoc models will be the perfect match for you.
Every detail has been thoroughly designed to make the best out of your outdoor cooking experience, equipping this outdoor bbq grill to the maximum allowing to cook delicious gourmet effortlessly.
Outside Kitchen with Barbecue
Kauai Pro: 
Simply the Best
This outdoor kitchen with bbq has all the professional features you need for an amazing culinary experience, providing endurance and durability due to the most exclusive materials such as solid and rigid marine grade AISI 316 stainless steels, alongside Fesfoc's master craftsmen meticulous techniques.
Where art and technology are combined in a designed masterpiece with an impressive 360º buoyancy effect, a new generation has begun for outdoor kitchens with grill created and finished to you by Fesfoc.
Outdoor Kitchen and Bbq
Empire: Leap into the Future
Not only you but also your loved ones will live in glory with the most delightful gourmet in the comfort of your own outdoor space.
Never has such a minimalistic designed outdoor kitchen with bbq been as practical yet impeccable as Fesfoc's luxurious designs. Developed with the most exquisite lines to last for generations, this modern masterpiece will provide you with a lifetime of delicious grilled food.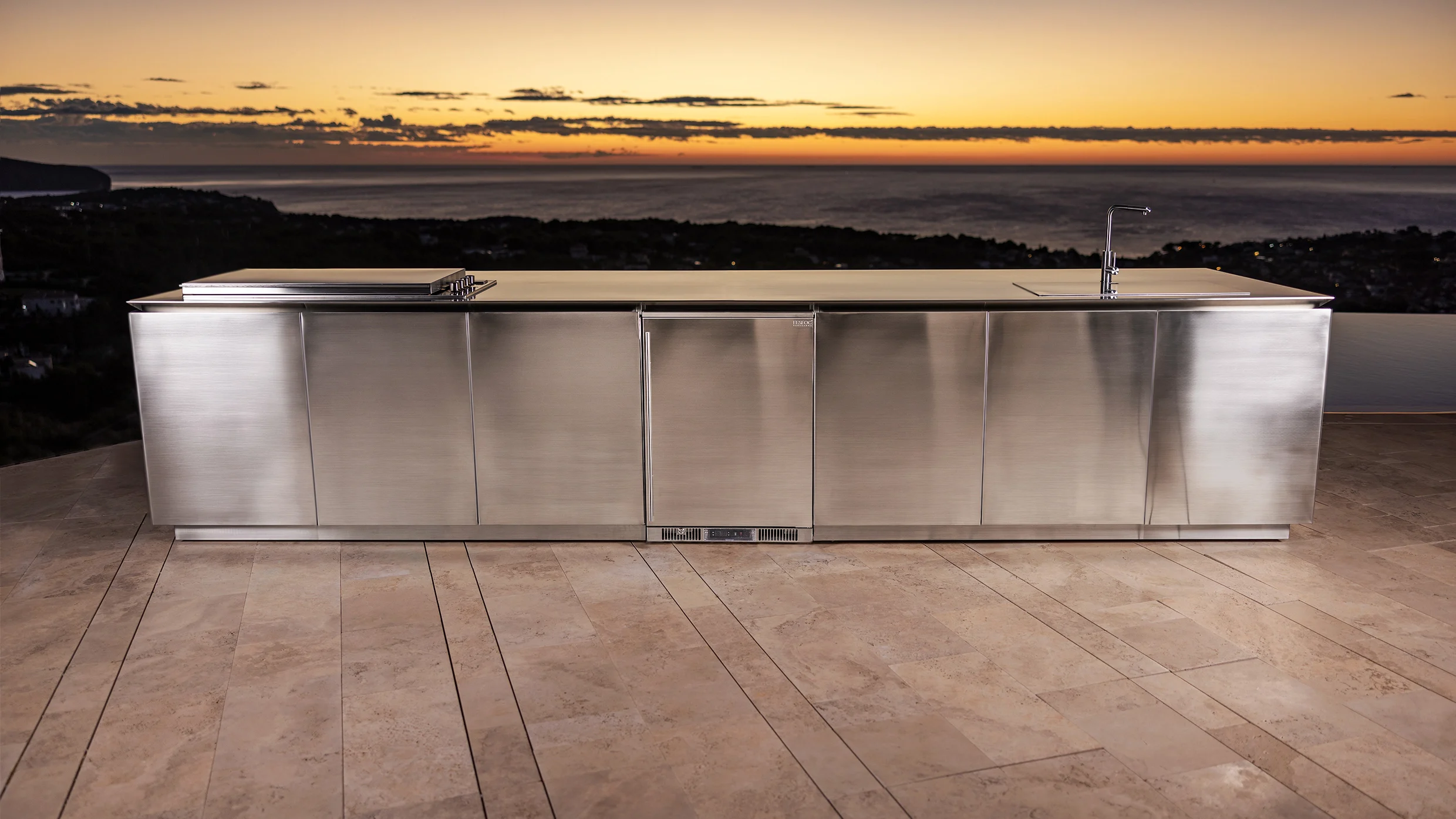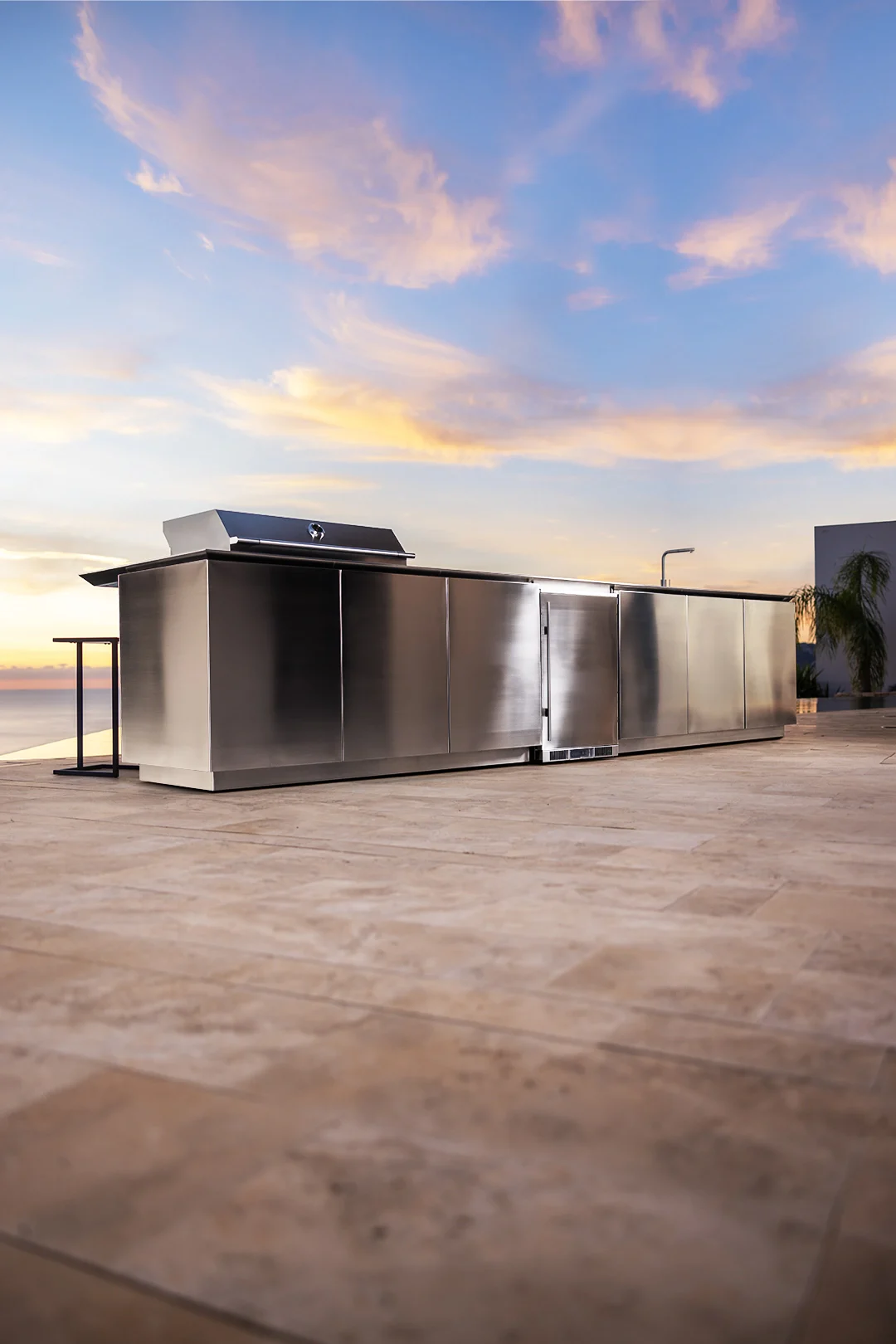 Exterior Kitchen with Barbeque
Empire Diamond Steel: Luxury Outdoor Living
Due to Fesfoc Engineering Team constant hunt for perfection, the most exclusive outdoor kitchen with bbq with the most spectacular built-in grill has been conceived for you to enjoy. Regardless any harsh climate, your BBQ grill will stay as new as ever, so you'll be able to grill your favorite dishes at any time.
The Empire exterior kitchen design with an astonishing gas barbecue grill is synonymous of power. Enhance the charms of your garden and transform it into an oasis of elegance and luxury.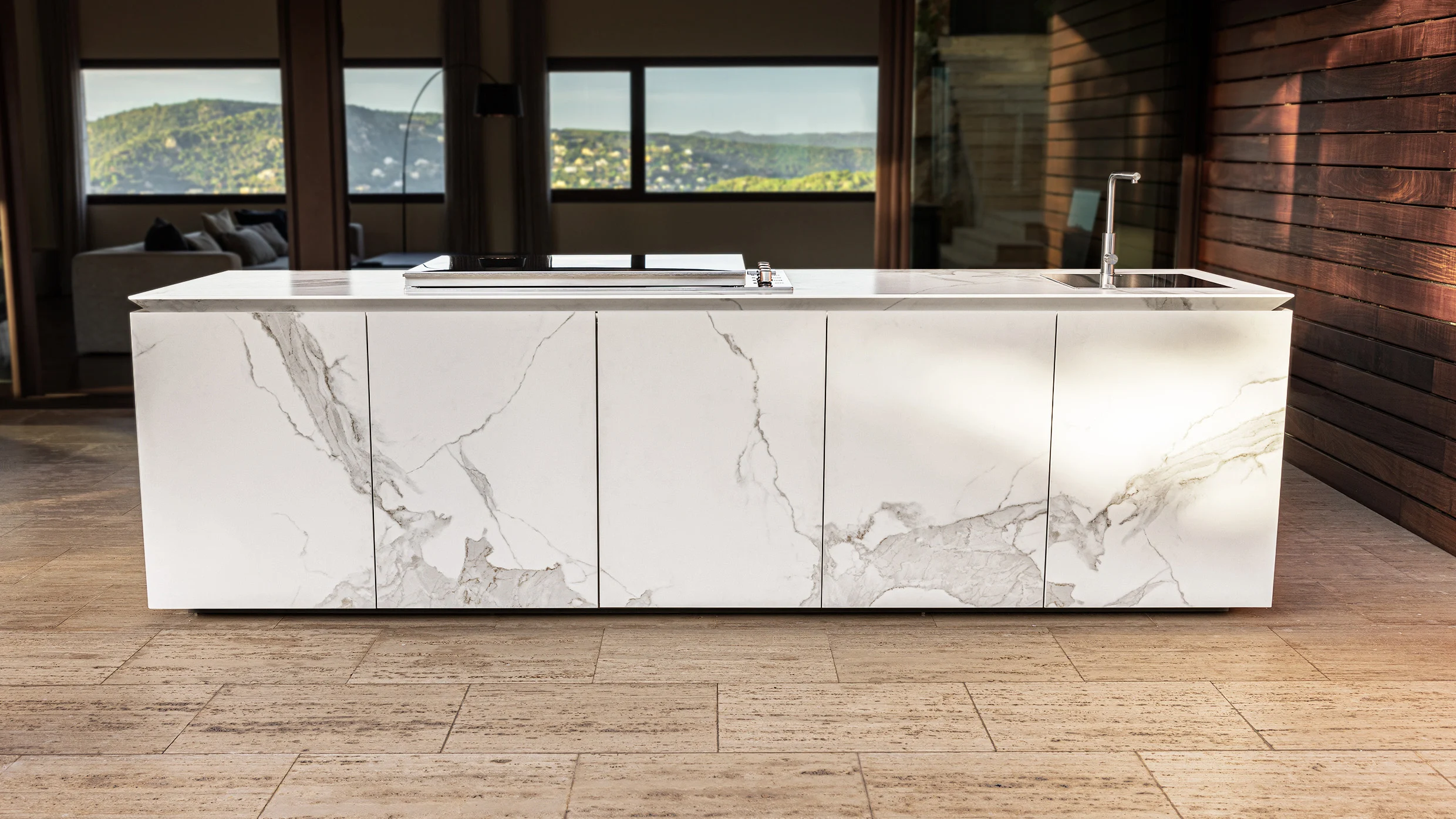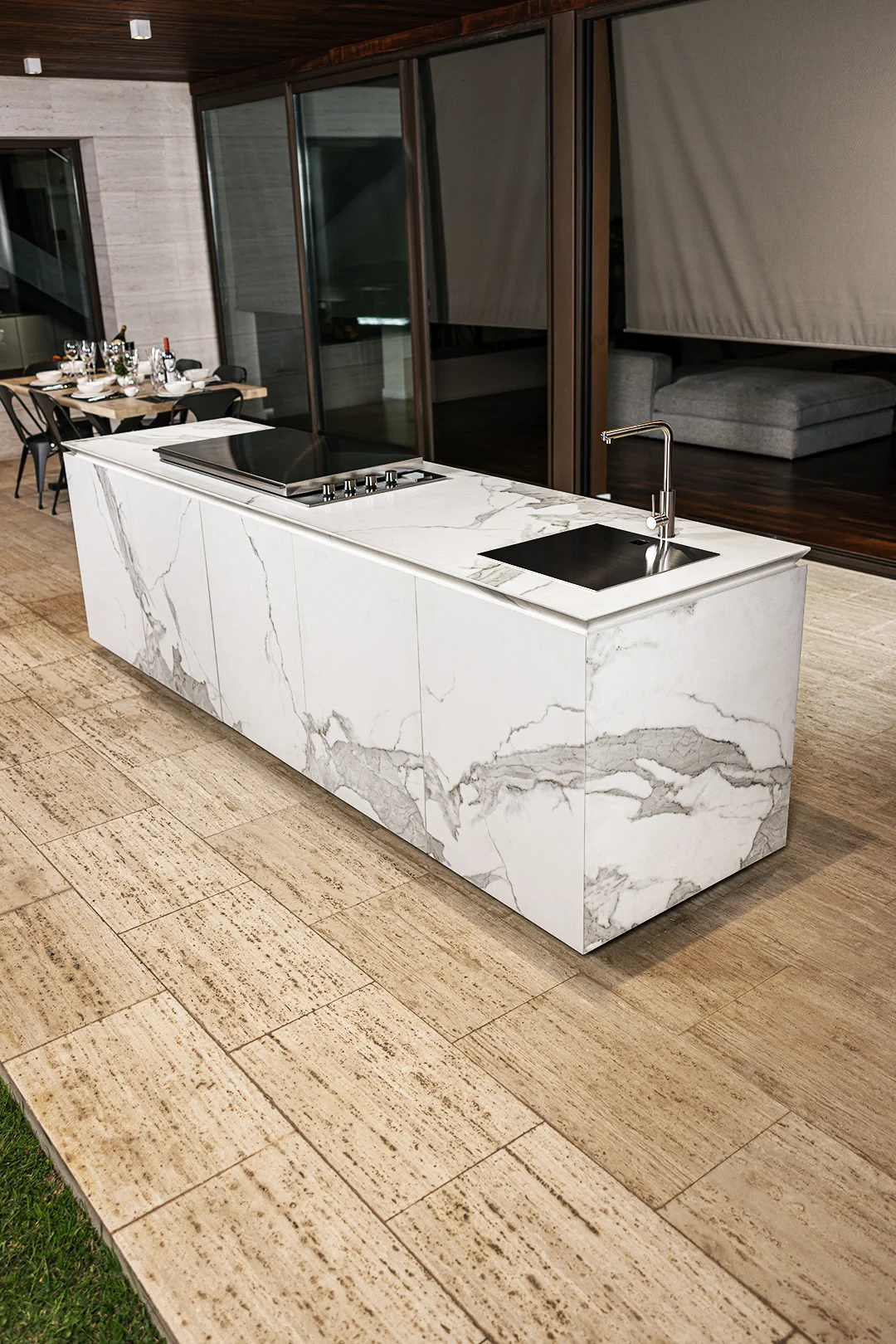 Alfresco Kitchen with Bbq
Empire Diamond Stone: Pro's Dreams
Fesfoc introduces the most exquisite and time-less outdoor kitchen with gas grill design ever seen with the most powerful performance ever done.
Have a glimpse of heaven with the most delicious grilled gourmet with the Empire Diamond Stone and let you be seduce by its gorgeous lines and the finest finishes.
Where art is on its purest form alongside the most spectacular quality, the Empire outdoor kitchen and bbq is manufactured with the highest quality of porcelain stoneware, representing the most innovative design in the market.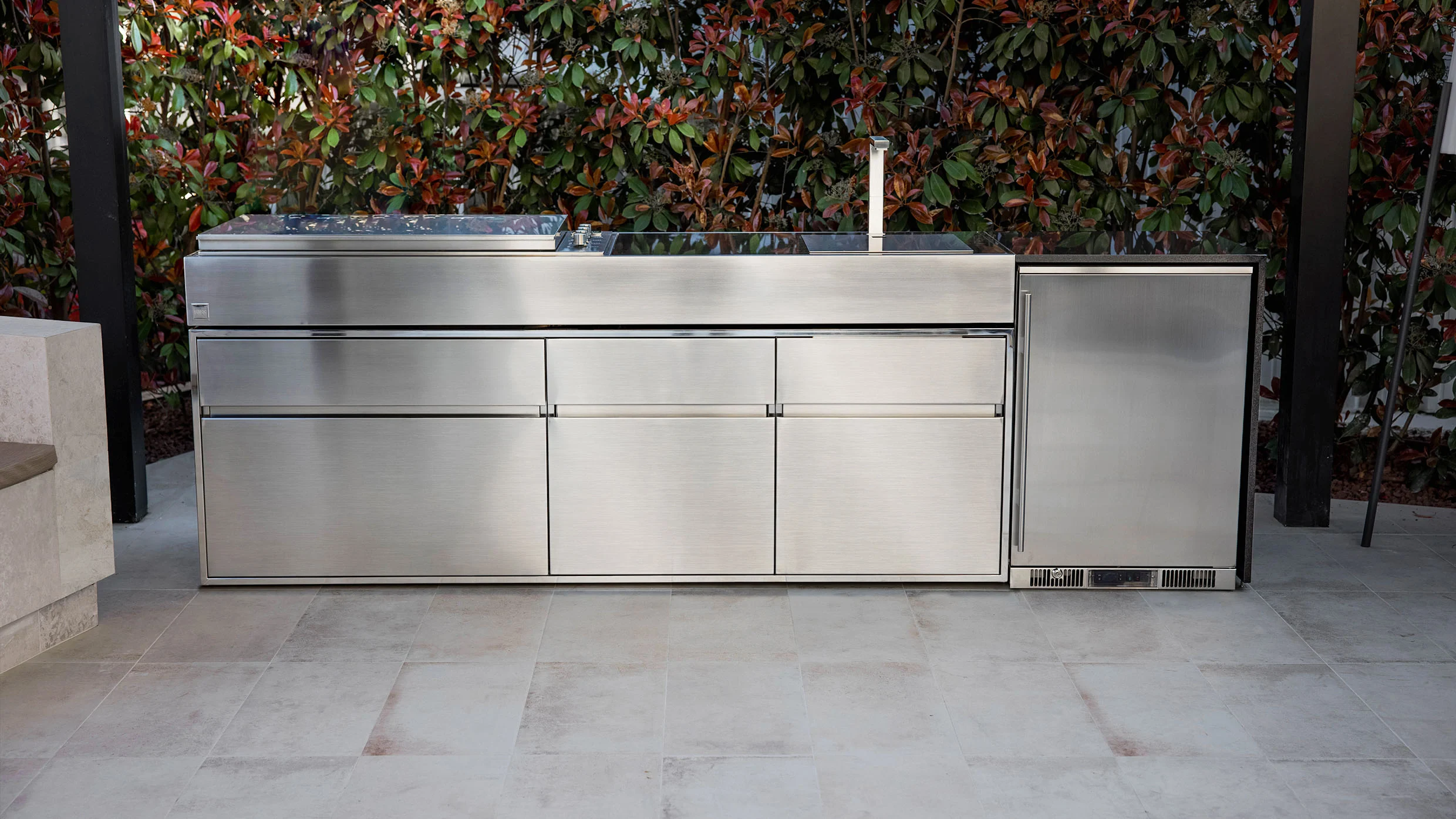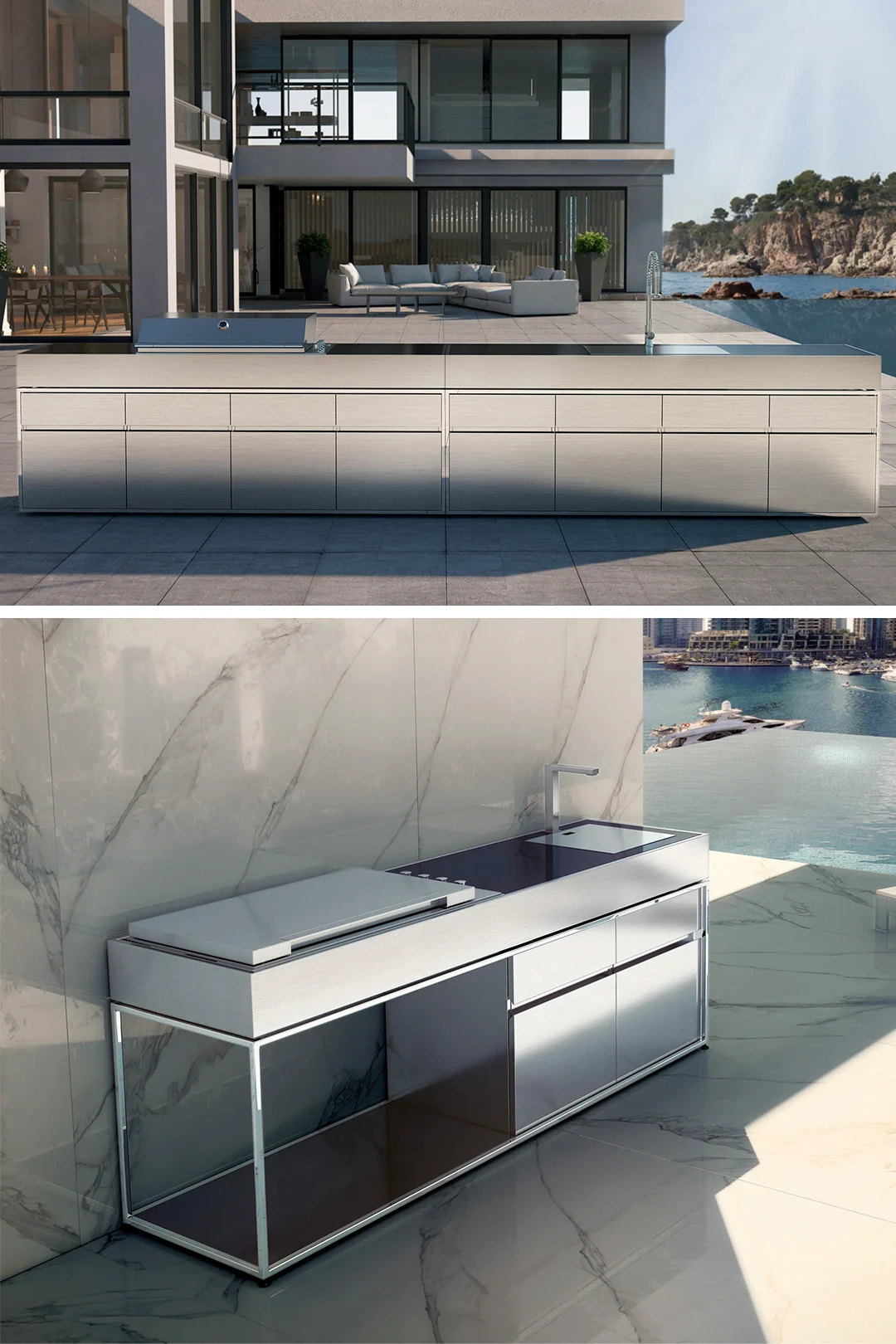 Outdoor Kitchen with Gas Grill
Cocoa: Majestic Design
Combining the luxurious features with its minimalistic lines, Fesfoc's master craftsmen have developed the most practical, yet sophisticated outdoor kitchen ever designed and never seen before. Choose from different features to add to your own customizable kitchen to make the best out of your culinary performance.
Grill your favorite dishes whenever you wish and at any place due to its assembly system. With an amazing installation, re-locate your best outdoor kitchen bbq easily and quickly anywhere regardless any rough surface always ensuring that your outdoor kitchen has the perfect level surface through Cocoa's impressive kitchen structure, which comes with distributed 8 fully adjustable legs.

You'll become a professional chef cooking outdoors any type of vegetables or meat with the flavorful taste of authentic grill through the Cocoa's supreme cast iron grills, making the most out of your dishes effortlessly and efficiently.
Exceeding any cook's vision through the most powerful performance and exclusive design, turn the culinary world upside down with the incredible Cocoa outdoor kitchen with gas grill.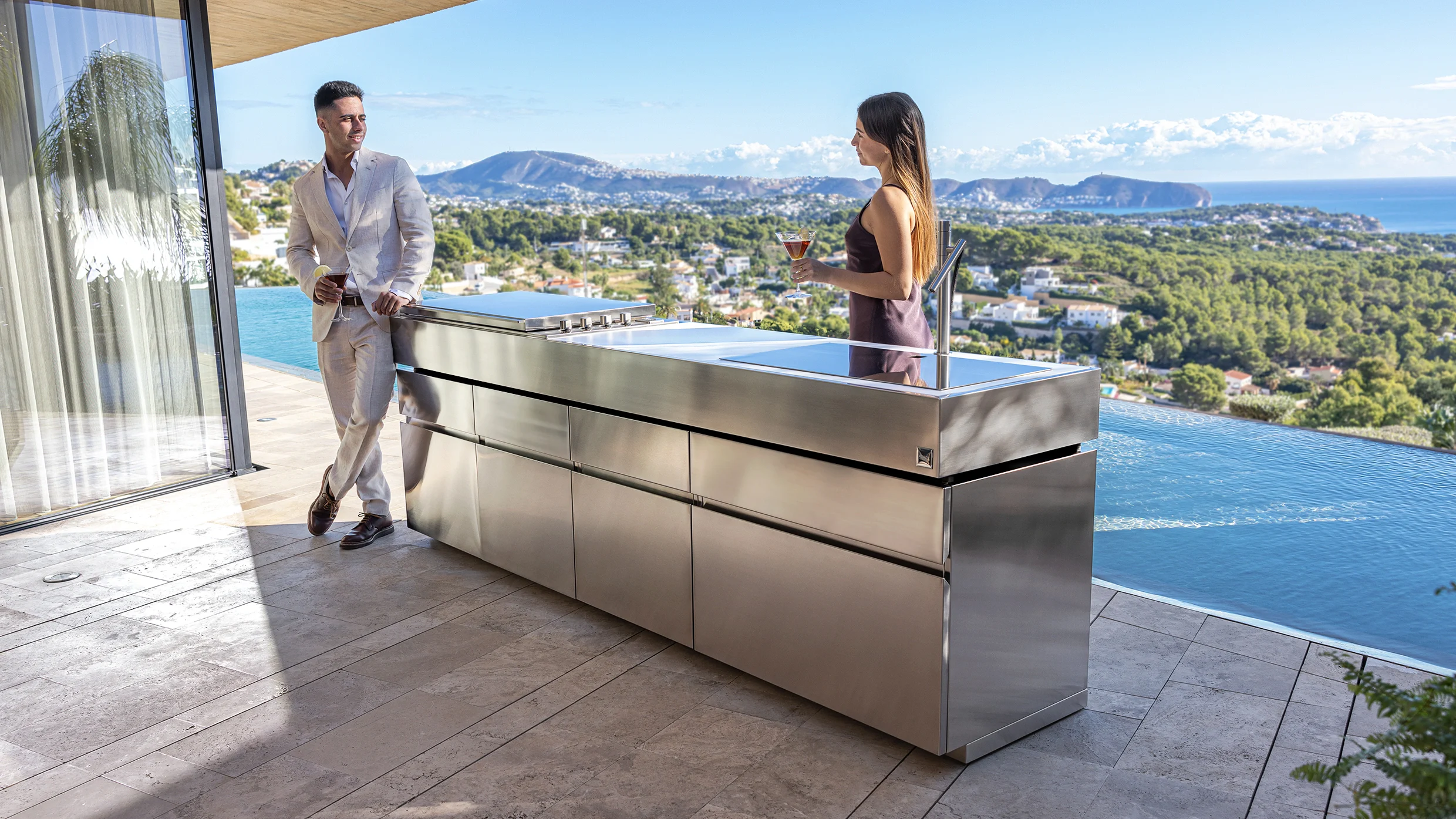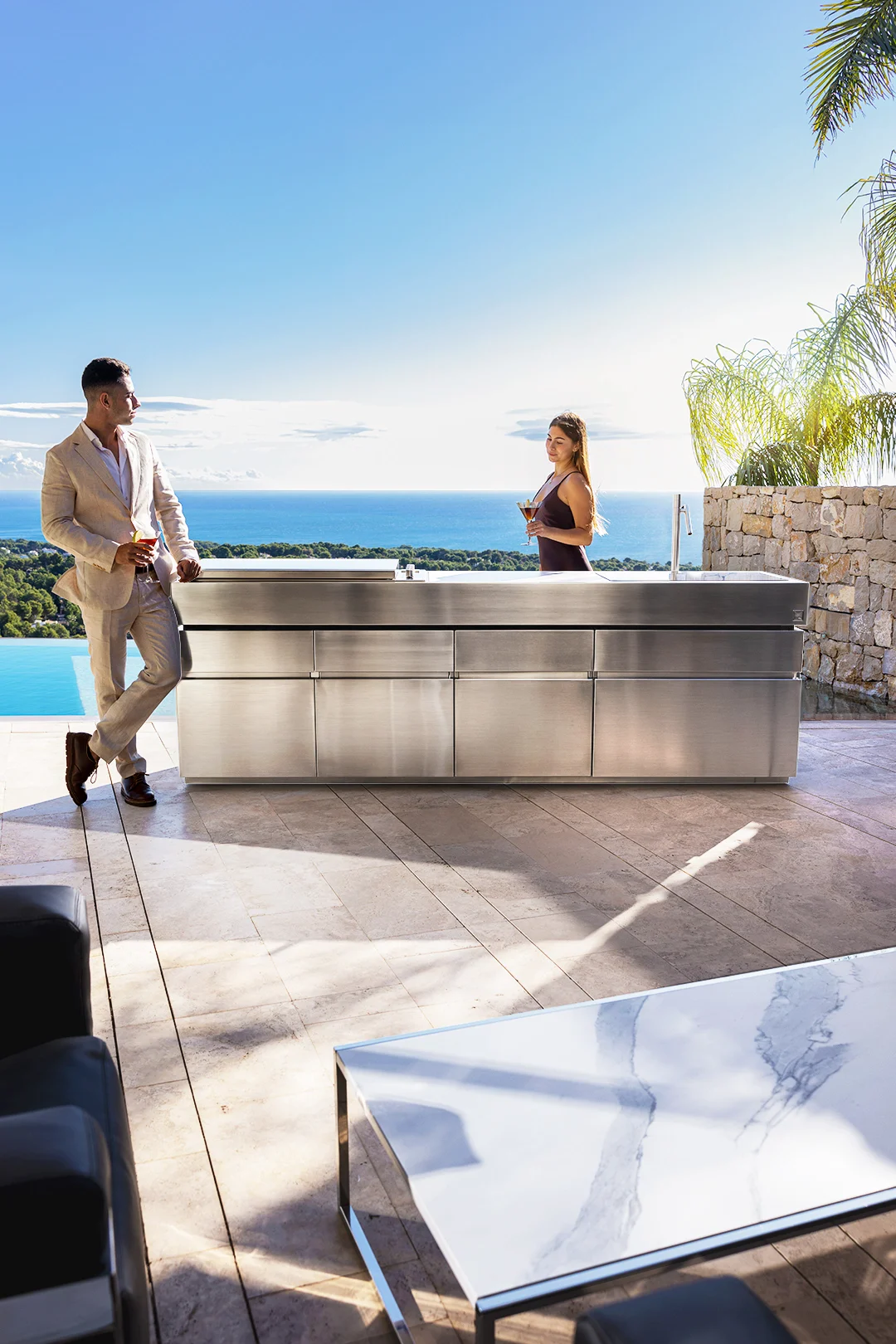 Outdoor Kitchens Bbq
Krakatoa: The Blueprint
The greatest cooking performance is now available for you thanks to Fesfoc engineering team to create the most advanced and developed outdoor kitchen with bbq.
No outdoor kitchen grill has ever been as meticulously designed with the highest quality materials as the Krakatoa alfresco kitchen, supplying the latest technology for an amazing culinary experience. You'll enjoy the flavorful taste of authentic grilled food of traditional and contemporary cuisine in this great outdoor kitchen with barbecue
The Krakatoa outdoor kitchen with gas grill is manufactured with the highest quality materials such as intense black granite for a simple and low cleaning maintenance countertop together with marine grade AISI 316 stainless steel for a greater durability and endurance no matter how harsh the climate is.
The Krakatoa was truly made to stand out at any place with its impressive buoyancy effect and finishes lines sculptured carefully, offering practicability with its professional features yet embracing a spectacular design.
If you're seeking for the most professional outdoor kitchen with bbq, the Krakatoa is the perfect match for your needs.
Together with high performance 4 burner grills, the Gas Grill in the Krakatoa is made with the most exclusive marine grade AISI 316 stainless steel to provide endurance and durability regardless the number of dishes it's grilled, always maintaining the flavorful properties of your food.
Everything you need to make unforgettable life-time memories!